Become Involved….
•IE organises an Annual Sponsored Walk and other sponsored events for those wanting to raise funds; 
•Donations of quality equipment, furniture & other items are always accepted with the shipping costs; 
•Visits and volunteering opportunities are always encouraged and supported to work at the School; 
•Individual sponsorship of pupils or teacher training can be arranged for hands-on development; 
•And any other ways YOU want to help grow BTSE!
Meeting the BTSE Pupils and The Dampha Family
Good Start to 2020
We have had a host of visitors who have paid a visit to the School even as the new term started.
In February 2020 Bobby and Dereck present a cheque for five hundred pounds to the School for the running costs - your consistency and energy are legendary. Asante sana!
Much Love and Respects go to Danny Pink, Director of UBUNTU Social Living Network UK and founder member of the Black Fathers Support Group. He visited the School in December and shared some insight with the BTSE staff.
Love and Honour extended to longtime Sponsor, supporter of our work in the Gambia, owner of Garvey Lodge, Business Entrepreneur and all-round good man Norman Murray and wife Miriam who paid a visit to the school to check on their 'Child' Fatima and have a chat with the Acting Head Teacher Lamin about our plans for 2020.
Once again, more donations have poured in particularly from Brothers Derek, Bobby and Colin through AG Associates. Our School and Pupils really feel the Love... feel the love!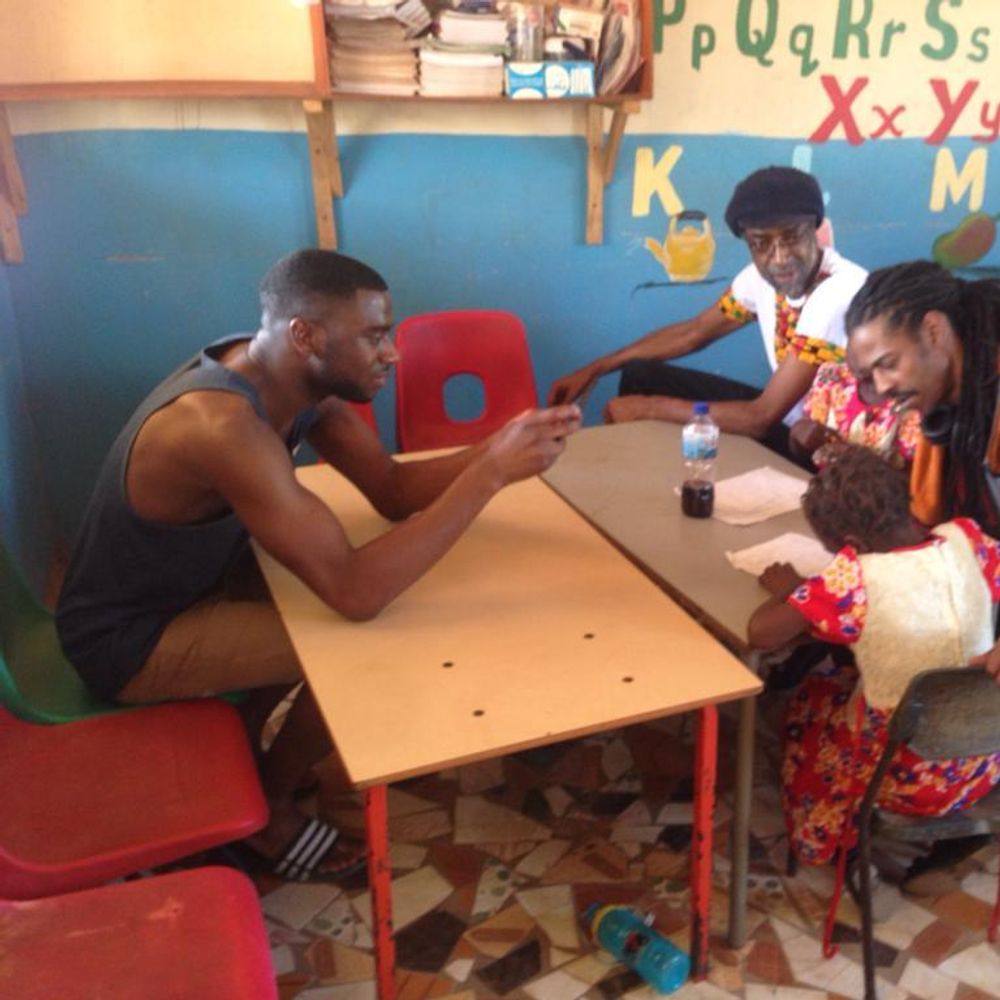 December 2019 Sponsor Support
A Lesson in Learning
One of our Associate members Gerry Ranks tookm some time out and flew to the Gambia from the UK to check out if the pupils were learning and to spend a few days in the classroom with them.
Big up Gerry for your Outernational strength!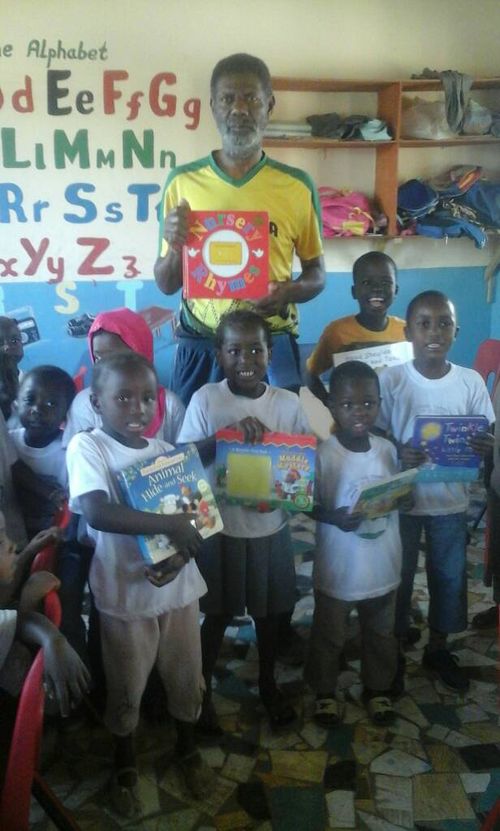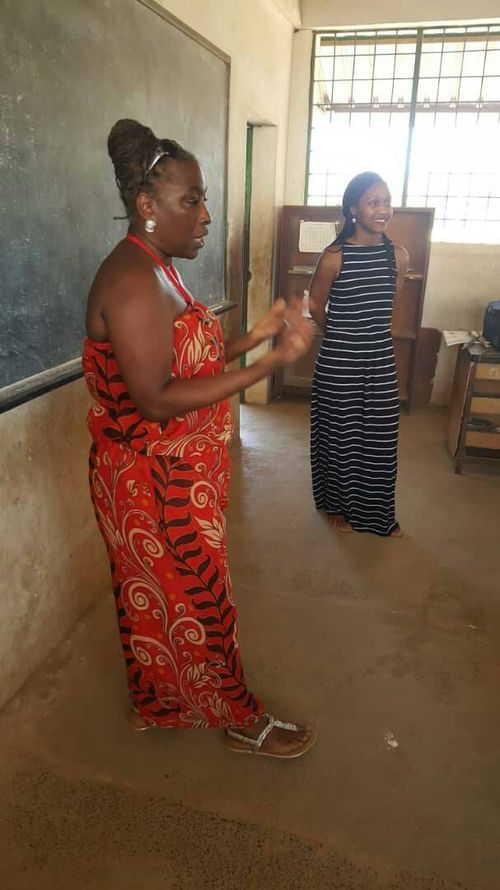 BRIGHT START NURSERY DONATION